It's amazing to see so many individuals starting careers in the Atlanta real estate industry with the goal of finding million-dollar real estate deals, yet very few of them meet success. Finding and selling a million-dollar property has its unique challenges. Not only that the pool of prospective buyers is smaller, the buyers of high-end properties tend to be difficult negotiators.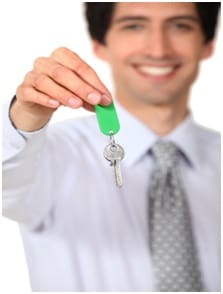 I have conducted several million-dollar real estate transactions at Platinum Real Estate, and let me tell you, this is not a straight forward process. You need to act vigilant and proactive to find a good deal and close it successfully. To help you achieve real estate success, I am sharing some tips that you can use to grab and retain the attention of high-end property buyers and investors.
Find Overseas Real Estate Investors
According to statistics released by realtor.org on June 17, 2015, foreign real estate buyers paid on average $500,000 for a property, compared to the US average of $256,000.
Overseas real estate investors are likely to be more interested in luxury properties. Therefore, if you want to achieve your target of conducting million-dollar real estate transaction, you should consider targeting your marketing efforts to foreign real estate investors.
2. Network with Real Estate Investors
This is obvious. If you want to sell high-end properties, you should connect with the right audience. To find such buyers, you should attend high-end events, such as art shows, fancy clubs, or corporate workshops. Cultivate a network of wealthy contacts to increase your chances of finding a profitable real estate deal.
You may also consider joining a professional real estate firm like mine Platinum Real Estate. At Platinum Real Estate my expert real estate agents share their knowledge and real-life experiences that can help you a lot in your real estate career.
3. Create a Differentiation Strategy
properties are likely to be more detailed oriented and picky. Simply showing them the properties up for sale or setting up tours might not be enough for them. To serve them right, you need to provide them high-quality services, such as accommodation facilities to overseas buyers, currency exchange facility, etc. This way you can stand out from the crowd and attract more real estate buyers.
If you want to learn more about how I manage to find and complete several million-dollar real estate transactions every year, attend one of my upcoming workshops. To register, click here.
Also, if you want to learn the tips and tricks of social media marketing for real estate, download my free eBook "Viral Noise – Social Media Marketing for Real Estate Agents."