WANT TO MAKE MONEY IN THE REAL ESTATE INDUSTRY? JOIN OUR TEAM!
Who We Are
Background Information
Platinum Real Estate Enterprises, Inc is a full service real estate brokerage firm that provides a wide range of real estate services. Platinum assist our agents in buying single-family, multifamily, commercial and investment properties throughout the Atlanta metropolitan area. It is a debt-free real estate conglomerate and a mega brokerage firm located in Atlanta, Georgia and founded in 1992.
Our Vision and Mission Statement
Our goal is to perform at the "Ultimate Level" by utilizing the most current technology, education, processes and systems in assisting our agents with building wealth and achieving financial independence by buying selling residential and commercial properties.
Platinum Agents are committed to an honest working relationship with their clients. The company demonstrates its focus by keeping clients well informed throughout the real estate process which includes locating property, negotiating win/win solutions, and closing the deal.
WHAT WE DO
Empowering Individuals to take Control
of their Real Estate Business
Platinum Real Estate is a full service real estate firm specializing in assisting, training, and empowering real estate professionals build wealth by purchasing and selling real estate. We are committed to aiding YOU take control of your real estate business. We empower agents to retain all their earnings for themselves, and avoid involving third-parties and/or brokers and hence, paying commissions and other desk fees.
WHY WE DO IT
We believe in self-sufficiency, innovation,
and change!
Sadly, various elements in the real estate industry have erected barriers to allow such change. We want agents to be in complete control of their income, time, business, and not their brokers or some third-party. We know how YOU and various agents are tired of sharing 10% -70% of their hard-earned commissions with broker and other involved third-parties. We know how some individuals do receive 100% commission but are not accorded broker support, coaching, and education to empower them to expand their business.
Questions?
WE HAVE ANSWERS
We believe It Is Unfair
We have borne witness to the way the internet, a recession, and competition, has completely revolutionized almost every industry and every sector of the economy. As a result, the old model of real estate — where the broker controlled the MLS and the broker itself was the only person responsible for providing most of the new prospects to the agents — has eroded.
Now buyers can easily search for new homes on their own online. Hence, the individual agent, YOU, can control more and earn more if you have the right system in place.
We want the individual agents to receive a bigger share of the pie, and if possible, to have the complete pie! We want YOU to be paid in turn for YOUR hard effort. We want you to have a new system to increase your income using our proven system.
100% PROGRAM
100% commission but are not accorded broker support, coaching, and education to empower them to expand their business.
BROKER SUPPORT
We offer full broker support by phone, email and text messaging at all times!

SELLING TOOLS
Weekly training provides you with the tools and resources you need to run your real estate business.
HOW WE DO IT
The Platinum model will allow you to earn more than $63,000 annually part-time or $127,000 or more full-time.
PLATINUM REAL ESTATE ACADEMY
GEORGIA REAL ESTATE COMMISSION - APPROVED REAL ESTATE SCHOOL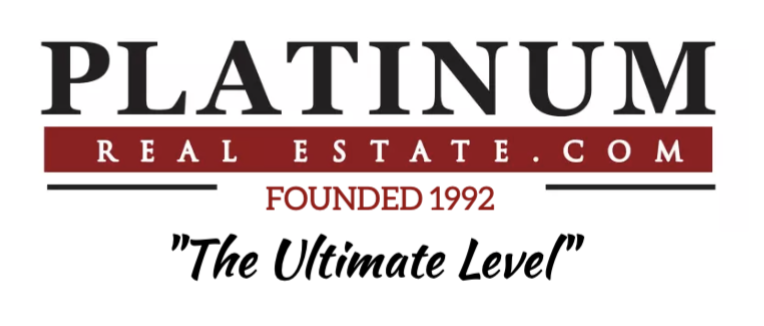 PLATINUM REAL ESTATE SUPPLY
LEADS TO OUR AGENTS
WE HAVE A SPECIAL AND UNIQUE SYSTEM IN PLACE WHERE AGENTS CAN RECEIVE LEADS FROM PLATINUM REAL ESTATE.
WHAT MAKES US DIFFERENT FROM ALL THE REST
At Platinum we provide all of the resources of the large national real estate firms and the care and nurturing of a family. We believe in quality education, one-on-one coaching and broker support. Lastly, we are committed to helping you build a successful real estate business through our revolutionary commission plan(s) keeping more of your hard earned commissions in your pocket.
SERVICES WE OFFER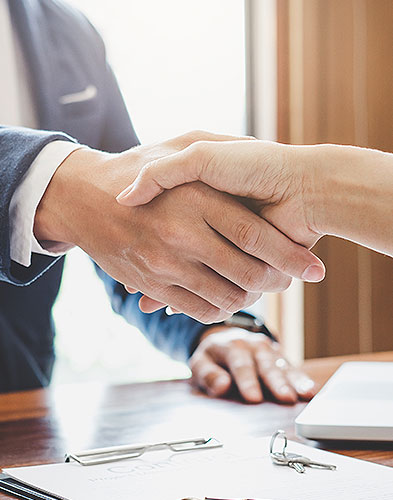 Opportunity
Committed to helping you build a successful real estate business through our revolutionary commission plan(s) keeping more of your hard earned commissions in your pocket.
Trailblazers in Real Estate Technology and Innovation
Trailblazers in Real Estate Technology and Innovation Trailblazing in TechnologyThe Web site you're viewing is just the latest in a long legacy of Platinum Real Estate efforts to apply the most up-to-date technologies for advancing the pursuit of the American dream–home ownership. The following section describe many benefits of doing business through platinumrealestate.com and Platinum Real Estate's many cutting edge technology resources. For Sellers and Buyers Showcase your home to a nationwide audience. When you list your house with Platinum Real Estate, your listing information becomes available to millions of buyers through platinumrealestate.com We can showcase your home with multiple photographs, virtual tours and a detailed description of the home including amenities, special features, price and location. This value-added service costs you nothing. It's simply another reason Platinum Real Estate makes a difference when selling your house. Potential buyers visit frequently. The power of the Internet enables platinumrealestate.com to provide greater exposure for sellers to showcase their houses, and greater ability for buyers to find the homes of their dreams online. The site is updated daily with new listings and information about the buying, selling and financing process. In today's global marketplace, more and more home buyers are from out of town. That makes platinumrealestate.com a time-saving tool for relocating families. platinumrealestate.com's web search takes the customer's search criteria and presents homes in the area they select the surrounding ones, exposing consumers to towns or homes they might not have found otherwise. This provides them with an easy way to preview homes thousands of miles away in preparation for their first house-hunting trip. Benefit from Platinum Real Estate's proprietary web applications and databases that allow Platinum agent's to retrieve web leads via text messages on their phones. So no matter how busy an agent may be in the field, they can immediately retrieve inquiries from potential buyers on a listed property. This provides expedient service to both potential buyer and seller. In addition to value added services for buyers and sellers, platinumrealestate.com also provides a wealth of continuously updated information and resources free to you to bookmark, share and download. Your friendly Platinum professional can demonstrate how platinumrealestate.com can get you fast results when selling or buying a home. Contact Us and we'll tell you about all the other ways Platinum can serve you.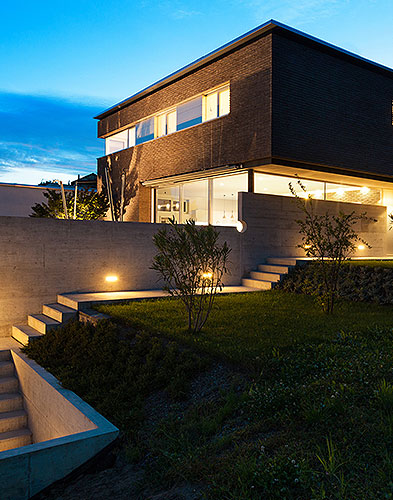 NO-COST
Each Platinum Agents receives a step-by-step business plan so you know exactly what to do to be successful. Luther Ragsdale will guide and advise in your journey to succeed.
ONE-ON-ONE COACHING
1-1 COACHING WITH LUTHER RAGSDALE #1 REAL ESTATE COACH in the SOUTHEAST.
At Platinum Real Estate, our broker/CEO Luther Ragsdale do not focus on the masses. We believe in tailoring our coaching to the individual agent. Hence, we do not just operate with a classroom like structure still employed by various large nationals chains. Classrooms limit the amount of knowledge and experience that can be transmitted to agents, resulting in higher rates of failure.
When you join our team we will coach you on a one-on one basis and assist you to be successful in your real estate career. Unlike various mom & pop-operations lacking in structured training/coaching, and support, all of our training and coaching sessions are structured and backed by extensive support. We make sure that every minute you spend with us delivers value to you.
Luther Ragsdale have proven and helped our agents become very successful and achieve their personal goals and retire, pay off debt, pay off homes, put children through college and much more.
WEEKLY TRAINING
Education Platinum Real Estate Academy is a accredited real estate approved by the Georgia real estate commission to offer pre license courses, post license courses and CE credits.
PLATINUM REAL ESTATE
PROPRIETY PAPERLESS SYSTEM
State of the art technology, Agent marketing portal, Online transaction system, CRM, Mobile friendly technology.
LET'S WORK TOGETHER
GET CONNECTED
LET'S WORK TOGETHER
GET CONNECTED