Real estate industry has undergone significant changes over the past few years. Customers, who once visited open houses and searched 'for sale' signs in backyards, are now using new, innovative ways to find the house of their dreams. Digital revolution has also significantly impacted the way real estate industry operates, and today, every real estate agent must use social media to market their properties and to find clients.
At Platinum Real Estate, I encourage my agents to use visual marketing platforms, such as Instagram, YouTube, and Pinterest, to find their clients. These platforms are not only great for marketing properties, but are also a great source of learning to progressive real estate marketers. Today, I am listing 3 great real estate marketing ideas I found on Pinterest. Learn from them and incorporate them in your real estate marketing strategy to increase your chances of finding million-dollar worth real estate deals.
1. 4 Real Estate Marketing Tips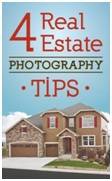 This pin entitled "4 Real Estate Marketing Tips" directs you to a blog post that contains some amazing ideas for how to capture great photos of your property to get maximum number of clients. From simple decluttering tips to tips on choosing the best time of day for outdoor home photography, this pin contains all the information you need to get the best shots of your listed properties. Use these tips, capture great photos, and post them on your social media profiles to get more customers.
2. The Keys to a Successful Open House
Open houses are great for real estate agents. They not only help you find potential buyers for your property, but also help you expand you social network. From real estate investors to fellow brokers, you meet a large number of people at an open house and can use this opportunity to find more real estate leads.
This infographic titled "The Keys to a Successful Open House" features simple tips for organizing a successful open house. You probably know these small things, but at Platinum Real estate, we believe in reinforcing the best practices of real estate marketing.
3. The Online Marketers Guide to Listing Optimization
This guide that teaches you how to optimize an online listing was published by Placester. The 10-step guide is perfect for real estate professionals who want to optimize their listings in a simpler, easier way. The guide offers you 10 simple tips, such as creating a search-engine friendly listing URL to posting the listing on right social forums, that you can use to promote your listings and connect with more clients.
So, these were my best picks for today. To get more real estate marketing ideas, keep reading my blogs on Luther Ragsdale.com and Platinum Real Estate.com. Also join me for upcoming FREE Million Dollar Producer Workshop January 23rd, 2015. For more details and to register visit lutherragsdale.com